Eid Warning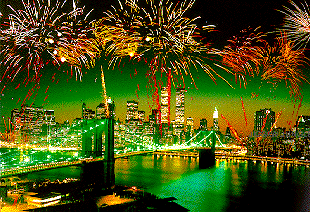 In the Name of God, Most Merciful, Most Gracious

As the month of Ramadan closes, something strange happens. Shortly after the new moon is sighted for Shawwal, the hayah (modesty) and taqwa (God Consciousness) we spent so hard in acquiring during Ramadan gets kicked to the curb. The Shayateen are released and put in double hours of effort and blast us with their deceptive and misguiding marketing campaigns. Have we filled our tanks of taqwa enough to remain steadfast for the next 11 months?
QUICK PRE-EID REMINDERS:
All sins are still sins
Masjid still open
Doors of mercy still open
Still fard to pray
Lets not make the masjid cry for us. Though Ramadan has left us, lets keep it in our hearts. Lets continue recitation of the Quran and continue our standing in the night for Tahajjud with equal stamina after Ramadan. May Allah(swt) grant us tofeeq, Ameen.

DO YOU KNOW ABOUT THE NIGHT BEFORE EID?
The Night Preceding 'Eid al Fitr

It had been the practice of the Holy Prophet (sallallahu `alayhi wa sallam) that he would not sleep in the night preceding the day of 'Eid al Fitr. This night has been named in a Hadith as Laylatul Ja'izah, or the night of reward. It means that Allah the Almighty bestows His rewards to those who have spent the month of Ramadan abiding by the dictates of Shari'ah, and all their prayers in this night are accepted. Therefore, it is desirable to perform nafl prayers this night.

The Holy Prophet (sallallahu `alayhi wa sallam) is reported to have said:

"Whoever stands up (in worship) in the nights preceding the two Eids, expecting rewards from his Lord, his heart will not die when the other hearts will die." (Ibn Majah)

To benefit from this opportunity, one should perform as much worship in this night as he can, and should pray for all his needs and desires.
to read more go to www.meccaone.org